If you're missing pepperoni meat sticks from your order, they will be sent home with students today. We do have extra meat sticks for $1 each. Please stop by the school if you'd like to purchase any.
Meat sticks have arrived! You can pick them up between 2-4 today at the back entrance of the cafeteria.
Fifth grade's college visit to WVU planned for Monday has been canceled. We will be rescheduling for the spring.
All meat stick orders are due by 3pm tomorrow, November 4th. Late orders will not be accepted. Money is due at the time the order is placed. Thank you!
Due to a scheduling conflict, PTO has been moved to FRIDAY, 10/22, at 3:45 in the cafeteria. We look forward to seeing you then!
October Newsletter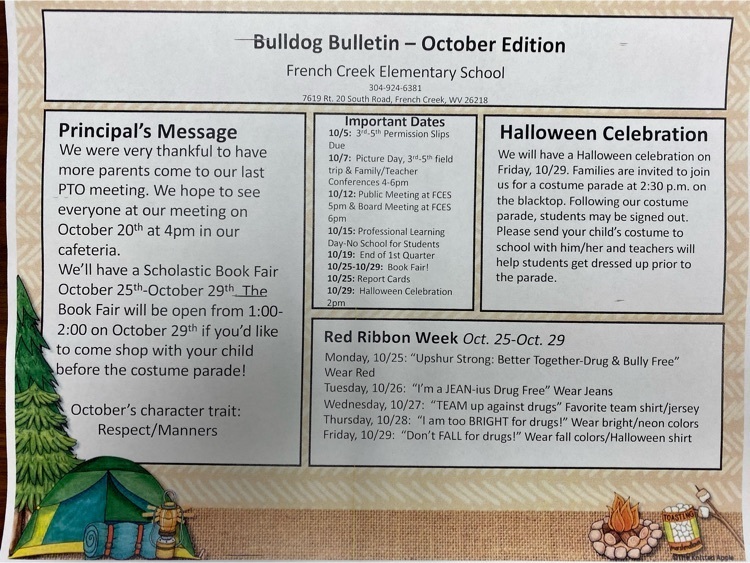 October 7th is a busy day! It is Picture Day, field trip for 3rd-5th graders (please return permission slips) & Family Teacher Conferences from 4-6pm. Students will be back at 11am from their field trip.
Families, Please complete our survey! It closes tomorrow evening. Thank you.
Smencils ($1) and backpack buddy ($5) sales begin tomorrow morning!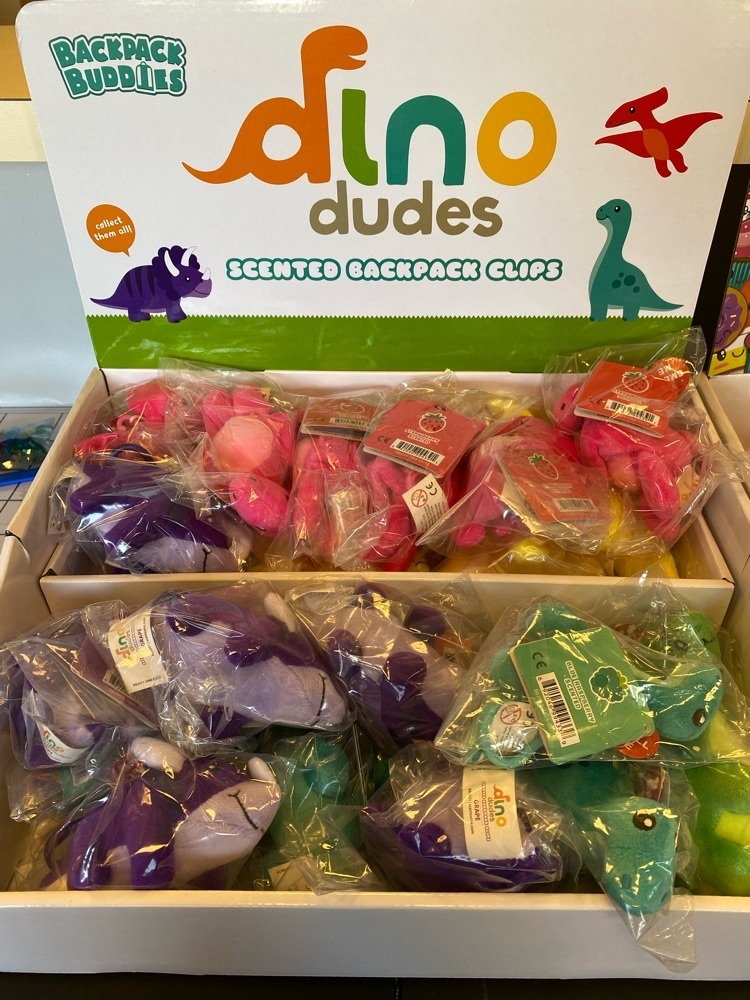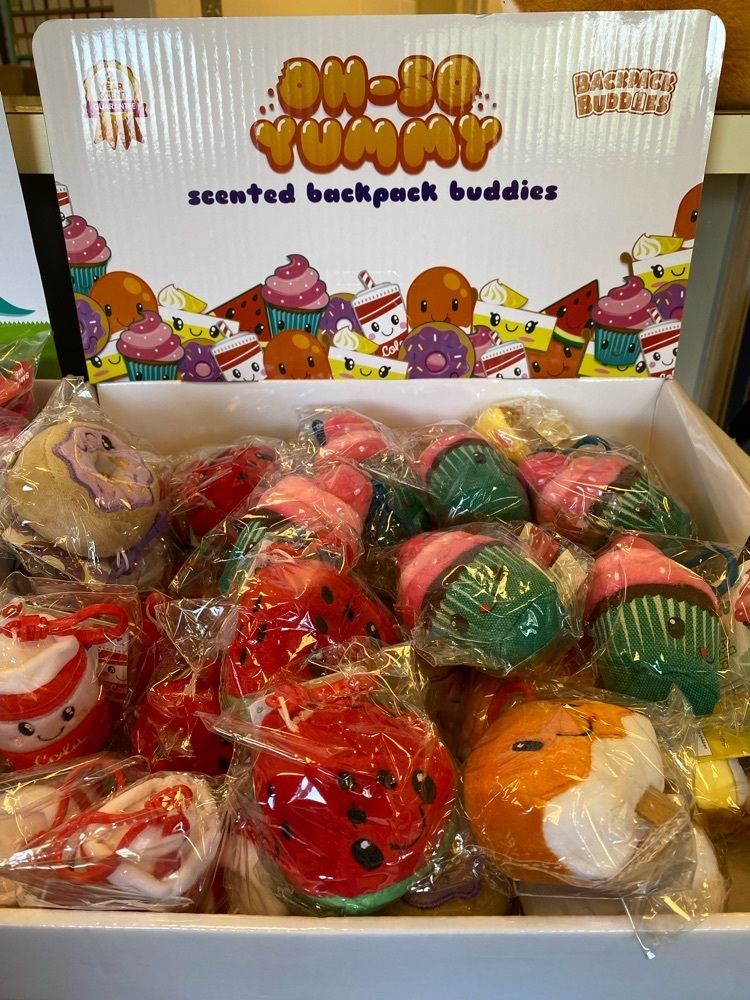 We would appreciate it if you would take a few minutes to complete the attached survey. It closes 9/15. Thank you for helping us make our school the best place it can be! Have a great Sunday!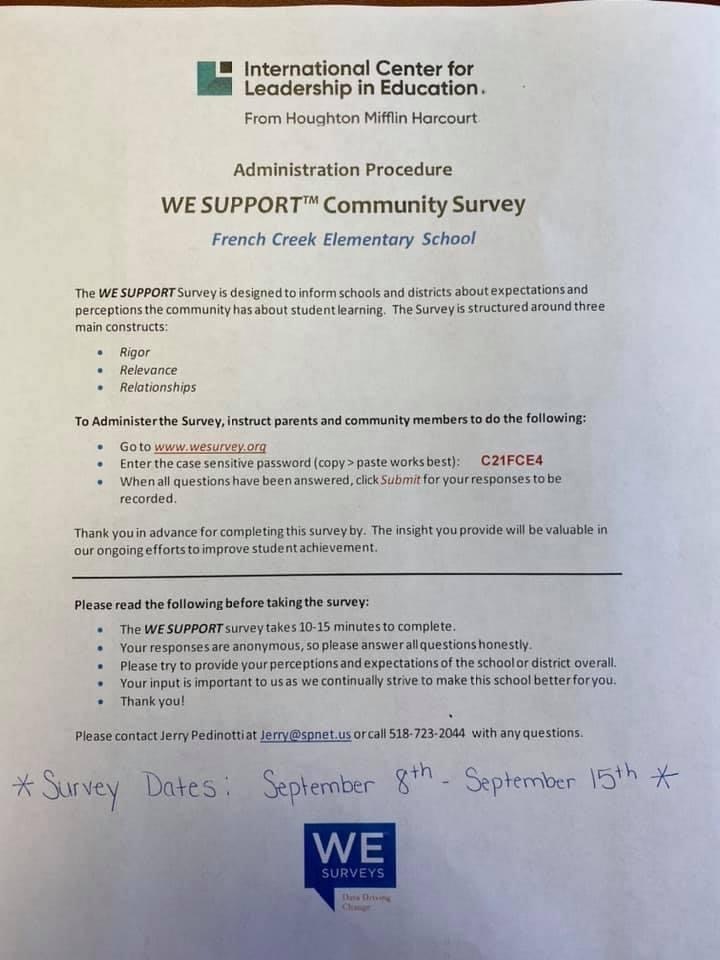 Vision of the Future
Out of an abundance of caution and under the advisement of the DHSEM, Upshur County Schools will be dismissing at 1:00PM today, September 1st. Thank you!
Please see the attached PTO Newsletter for important information. Have a wonderful evening!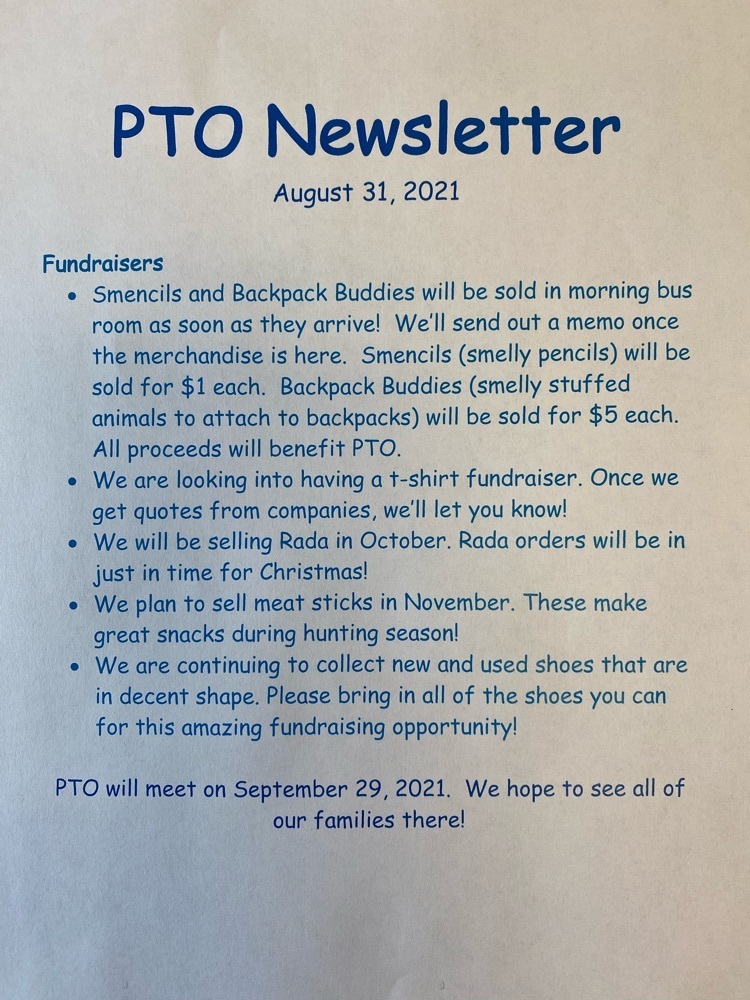 Family Volunteer Training - September 9th at 2pm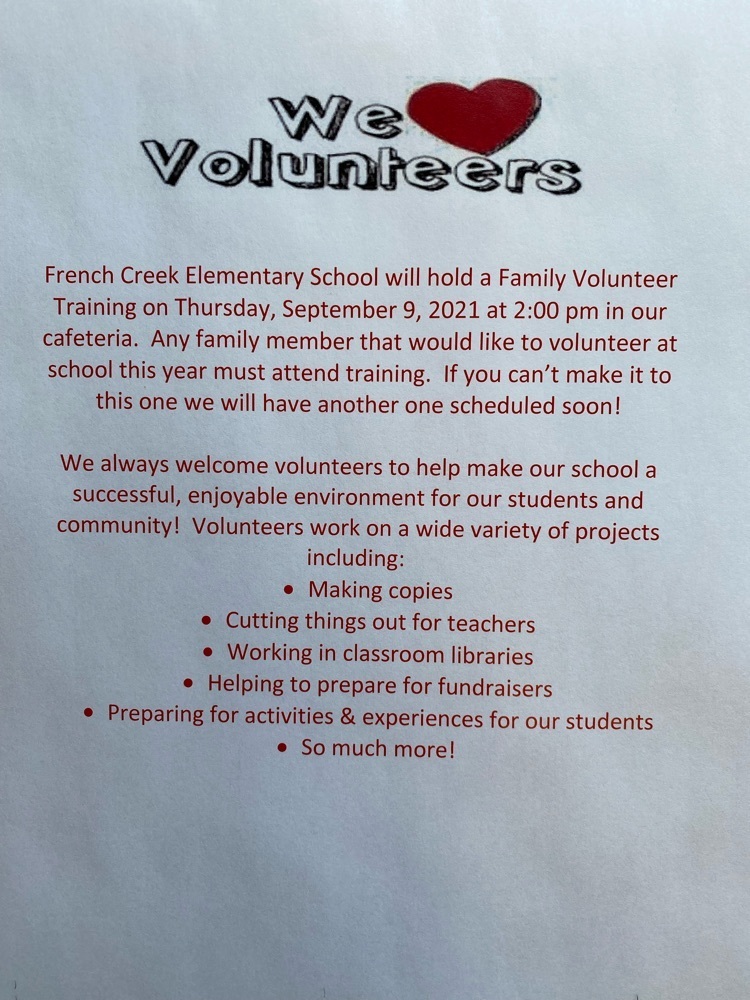 Reminder! Buses are not running today. Please pick your child up by 1:30. Thank you!
Good morning. As a reminder, students in Summer Camp will be traveling to the Pittsburgh Zoo today. We are leaving at 8:15 and will return at 8:30 pm. Please be at the school to pick your child up at that time. If you have questions between now and 1:00, please call the school. After 1:00, text 304-516-9295.
Good Morning! ☀️ Our 3rd-5th graders will be taking our state assessment this week. It's important for your child to be to school on time (8am at the latest). Please encourage your child to get a good night's rest, eat a healthy breakfast and try his/her best! We are excited to see our students shine on the assessment! If you must bring your child in late or pick him/her up early, please speak with Mrs. Baisden so that testing arrangements can be made. 📚 304-924-6381 or
kbaisden@k12.wv.us
Good afternoon! All students, except pre-k, will be taking an assessment tomorrow morning. Please make sure your child's iPad is fully charged. Tuesday is Hat Day! Anyone may wear a hat for $1. Proceeds benefit PTO. Wednesday is our egg hunt. If you can, please send 8 eggs filled with non edible items by Tuesday! Thursday, Friday, and next Monday are remote learning days! ☺️

Food Box Distribution will be held at the Tennerton Warehouse today, December 30th, from 12:00-2:00pm. All Upshur County families may pick-up boxes at this location.